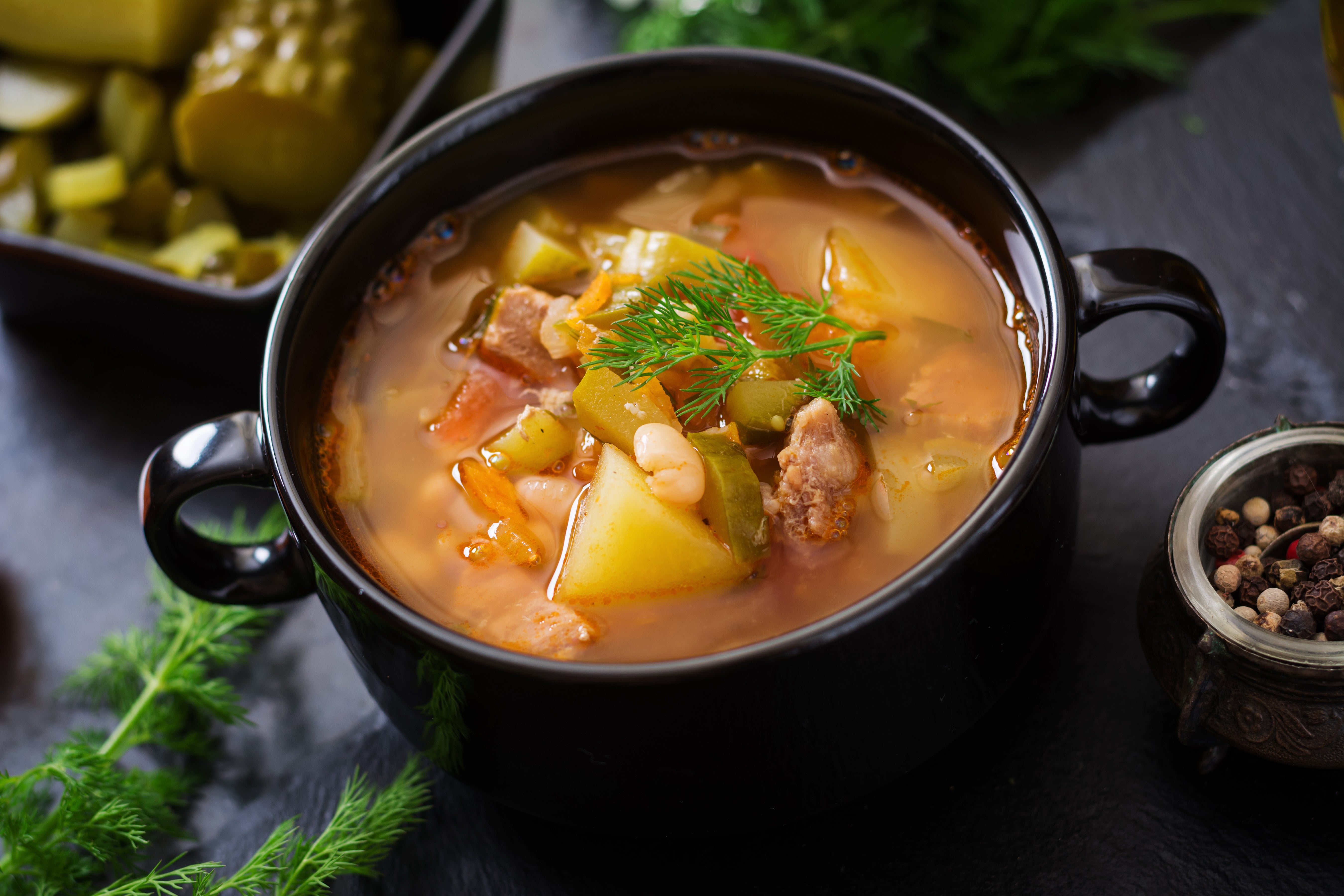 3 One Pot Balkan Dishes You Need To Try
06 Jun, 2023
Posted By : Liridon
---
We are going to introduce you to some tasty flavors of One Pot Balkan Dishes. These dishes, from hearty stews to comforting soups, are rich with traditional European ingredients. So, grab your shopping list and head to a nearby European store or online grocery store to gather the essentials.
Pasul – Balkan Bean Soup
This is a classic comfort food in the Balkan region. It offers a satisfying combination of flavors and textures. Additionally, the main ingredient is white beans. They play a starring role in this soup. 
Moreover, the beans are slow-cooked to perfection. Meats, like ham hocks or beef, infuse the soup with a nice smoky aroma. Pair it with bread or pickled vegetables for a complete meal. 
Potato Stew
The potato stew is a great dish that you make from potatoes, carrots, spices, chicken broth, rice, and others! In this stew, the main ingredients are the potato and carrots. Moreover, they lead to its creamy texture. You add levidia rice to elevate the dish. Don't worry about finding the ingredients. You can shop for levidia rice, potatoes, flour, and all ingredients necessary online at our European grocery store, BalkanFresh.
Pot Cabbage and Beef Stew
This is a special stew from Bosnia, known as the "Bosnian Pot." It's a popular dish in Balkan cuisine as one of Bosnia's national dishes because of its humble history and delicious flavors.
Traditionally, you would cook this stew in clay or ceramic pots, even in pits or fireplaces during medieval times. There are different variations of this Bosnian stew, but what remains consistent is the use of layered meat and vegetables. Moreover, you simmer them together to create a flavorful broth.
In summary, this is a special stew that comes from Bosnia. With layers of meat and vegetables, it has a rich history and is delicious.