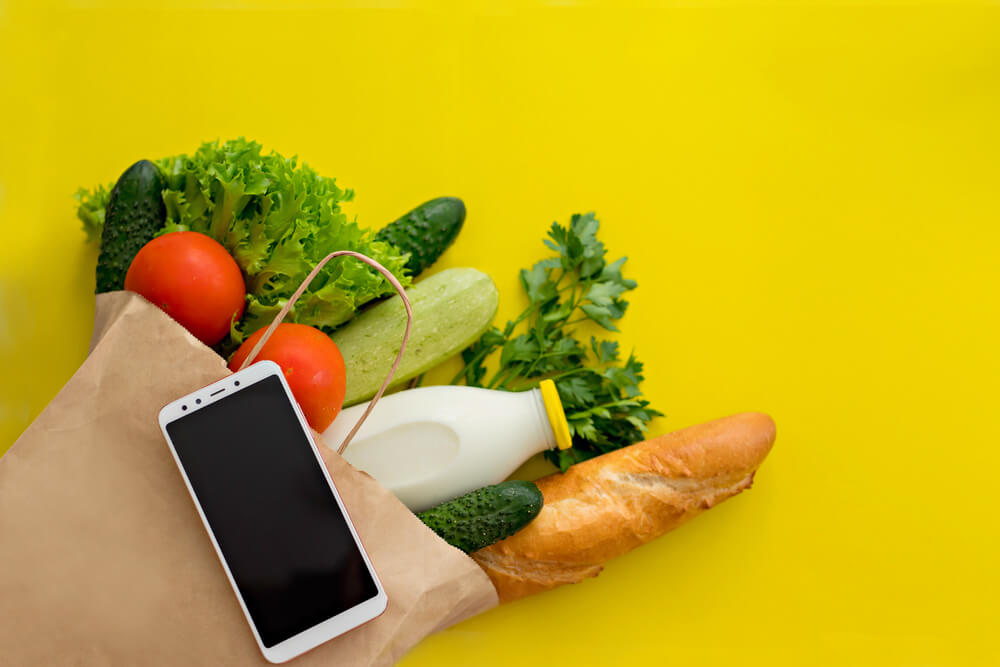 Advantages of Online Grocery Shopping With BalkanFresh
27 Jun, 2022
Posted By : Content
---
Going out and shopping for groceries isn't always the most pleasant experience. Whether it's wearing a mask, a rude employee, or bad weather, your trip can be ruined in seconds. 
And don't even get us started about crowded stores and lines at the register! No one has got the time for that. 
Luckily, we live in a digital world, and you can get everything you need from the comfort of your home. Local delivery is a life saver! So, why not take advantage? 
Some people aren't aware of the benefits of online grocery shopping, so they stick with what they're used to doing. Don't be one of them and start having your groceries delivered. And, if you don't know why you should be doing that, keep reading and find out.
If you're looking for a European grocery store for grocery delivery in NYC, visit the BalkanFresh website, and you'll be good to go.
Buy Balkan Food in Bulk
One of the main benefits of online grocery shopping is the ease of buying food in bulk. Looking at a list and crossing things off as you go down the aisles isn't the most fun task, so why should you keep doing it? 
With grocery delivery in NYC being available, there's no need to keep things old-school. Local delivery will save you time and effort. 
You won't have to wonder if you've forgotten something, who will help you unload the groceries to your car or carry them to the apartment -someone else will take care of it. 
Buying groceries online can make your bulk shopping a lot easier. You just have to use the opportunity. 
And if you want to order Balkan food in bulk, visit the BalkanFresh website and start your first purchase.
Buying Groceries Online Saves Gas Money
Gas prices have gotten more or less out of control these days. Instead of taking a trip to the store and wasting your money, polluting the environment, and jamming the traffic, start buying groceries online.
Most people don't calculate the gas price into the overall bill, but in today's day and age, it adds up. Unfortunately, driving won't become cheaper anytime soon, so making the change as quickly as possible will be beneficial.
Browsing is Easier
Do you know the feeling when your grocery store remodels and none of the items are where they used to be? You wander the store looking for that one bag of chips that once was in aisle three, only to waste your time and energy. 
Well, when buying groceries online, you'll get to avoid that. You can search the items by name, look at categories, sort by price, and perform many other actions that make the shopping experience easier. 
No Rude Employees
Unfortunately, some trips to the store can be less than amusing. Most often, it's due to an employee not enjoying working there. 
Since that's something you can't affect, the only way to avoid it is by doing your shopping elsewhere. That's when local delivery can be a life saver.
Your food can be left at your door, delivered to your hands, or wherever you want. Our delivery employees will ensure you leave with the best possible experience and order again from our European grocery store.
If you're looking for Balkan food and grocery delivery in NYC, visit the BalkanFresh website and make your first purchase. We'll show you the benefits of ordering your food online.