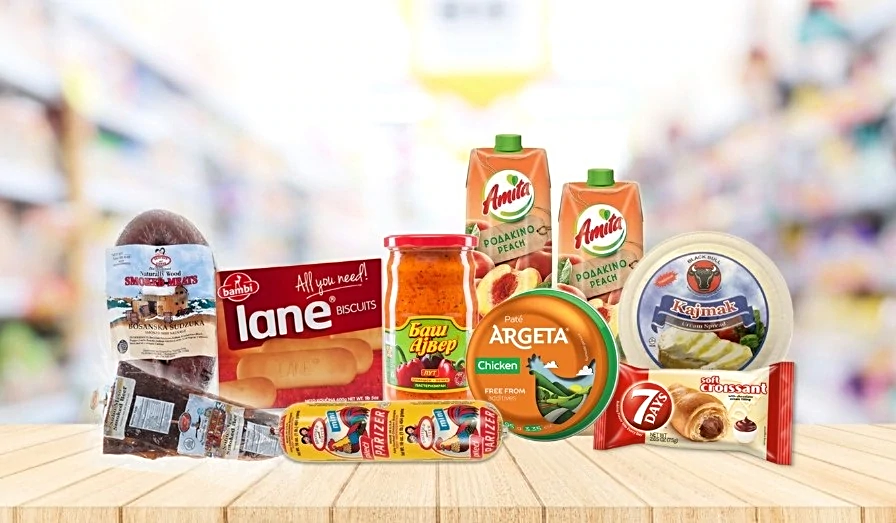 The 7 Best Mediterranean Foods from The Balkans
08 Dec, 2021
Posted By : BalkanFresh
---
Are you ready to try some different food? Bored of the same old, same old? Try some new dishes from the Balkans! You may be familiar with some of these Mediterranean foods, but there's a big chance you don't even know the best foods to try from the Balkans.
Does that sound good to you? Here are the 7 best Mediterranean foods from the Balkans.
#1 Feta Cheese 
Americans are used to cow's cheese, but people in the Balkans love feta cheese. It's a soft white cheese made from sheep's milk. Feta Cheese is delicious, and it pairs well with lots of things. The Balkans use it on salads and sandwiches, as it has a rich and creamy cheese that goes with many flavors.
#2 Veal Link Sausage 
Cevapi, or veal link sausage, is a Mediterranean favorite! You can get this Brother & Sister Veal Link Sausage frozen from Balkin Fresh so all you have to do is heat it up. It's good served over fries or potato wedges, but it's traditionally served on lepinje bread.
#3 Ajvar 
Ajvar is a roasted pepper spread. It's a Macedonian specialty, although you can find plenty of other regions that appreciate it. You'll love the red pepper flavor mixed with garlic and eggplant.
You can serve Ajvar with bread, cheese, and crackers, white meats, or fish. You can also eat it as a side all by itself. It's normally served in autumn when red bell peppers are freshest, but you can enjoy it from a jar any time.
#4 Klas Sarajevski Bread 
Have you been craving some flavorful flatbread? One of the best foods to try from the Balkans is Klas Sarajevski Bread. Also known as Pita bread, it's great for making sandwiches. But Macedonians traditionally enjoy it with ceviche, ajvar, and chopped onions.
#5 Cheese Spread 
One thing you need to know about the Balkans is that the people enjoy their cheese spread. The people enjoy it on their klas sarajevski bread, and they also serve it with roasted meat dishes.
If you'd like to try it, we'd suggest the Katunski Mladi Kajmak Cheese Spread! It's a white cheese spread with a delightful tangy flavor.
#6 Pate
If you've never heard of Pate, you're missing out! Pate is one of the best foods to try from the Balkans. It's like a paste, which may sound weird to Americans but it's pretty delicious.
You can get it in many different forms, whether it's ground seafood, vegetables, meat, or any combination with those ingredients. The texture can be chunky or smooth, and it can be served hot or cold.
#7 Sarma
One of the most beloved dishes from the Balkans involves leaves wrapped around a filling. In Turkey, they use Stuffed Grape Leaves. They're filled with minced meat, rice, herbs, and seasonings. This dish is served on special occasions and holidays and is often enjoyed with fruit.
BalkanFresh: Your Source for Fresh Mediterranean Ingredients
Cooking can be tough enough for busy people, and so is finding time to go to the supermarket. With same-day hand delivery in New York City and shipping across the U.S, BalkanFresh is bringing the European market right to your doorstep. 
Visit our Website to explore our fine selection of European foods today.