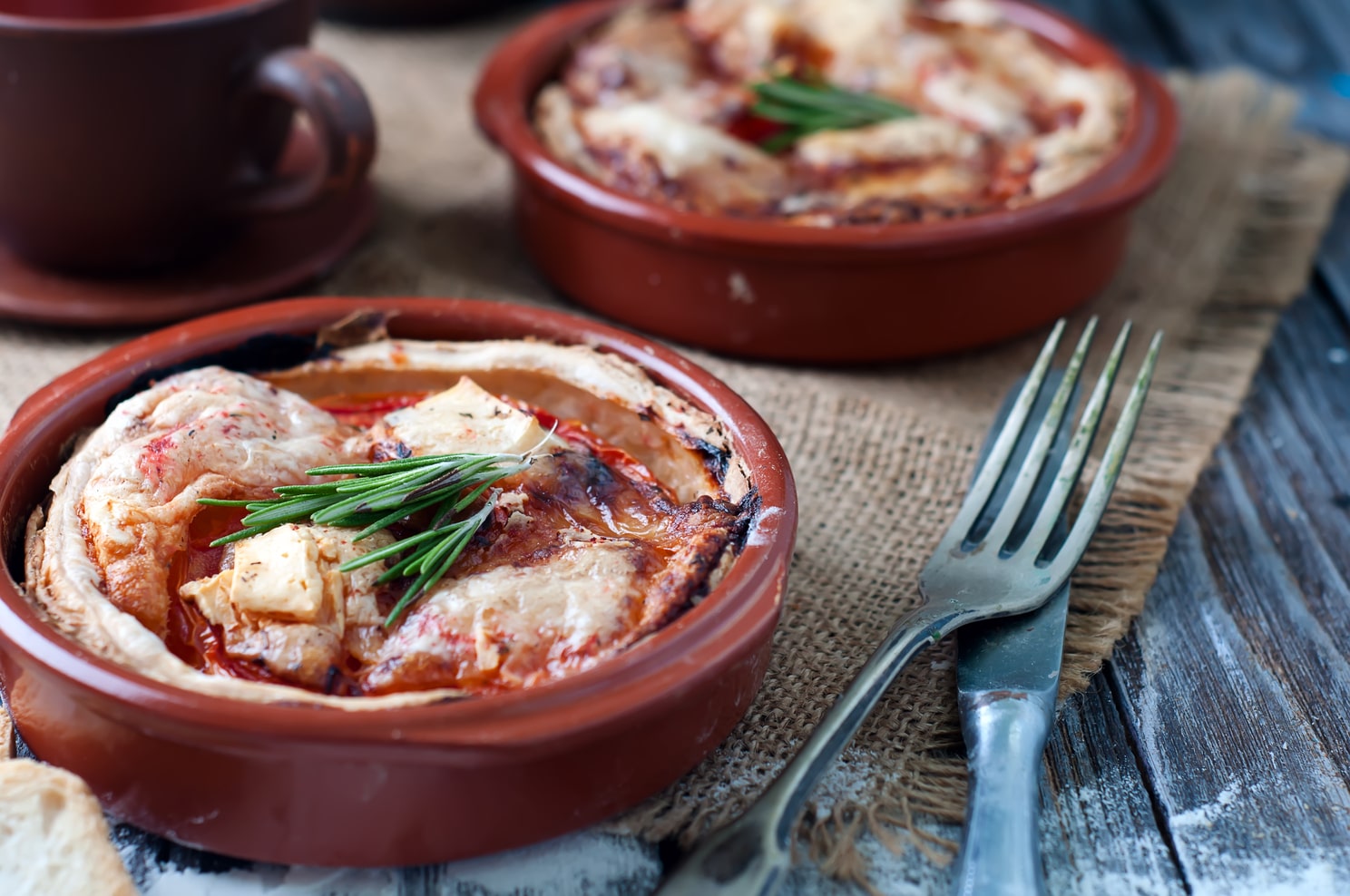 Foods from the Balkans: Snacks & Dishes For You To Try
09 Mar, 2023
Posted By : BalkanFresh
---
Balkan cuisine is as diverse as it is delicious. If you love delicious food, you've got to try some snacks and dishes from the Balkans. This region has a lot of great food to offer, from meaty dishes to vegetarian options, and from savory snacks to sweet treats. 
In this article, we'll show you some of the most popular Balkan foods. Whether you're a food lover or just looking for something new to try, get ready to discover the tasty flavors of the Balkans!
Balkan Snacks
Balkan snacks are a great way to try out some of the region's amazing cuisine without committing to a full meal. Simple and satisfying, Balkan snacks make a great quick bite or appetizer on the go.
7Days Croissant
One of the most beloved snacks in the Balkans is the 7Days croissant. These flaky pastries come in chocolate and vanilla flavors and are a perfect breakfast or midday snack. 
If you're not in the Balkans, you can still enjoy them by ordering from Balkan Fresh. You can order 7Days croissants and other snacks, which is a fantastic resource for Balkan food enthusiasts.
So why not treat yourself to a delicious bite of the Balkans today?
Smoki
Stark Smoki Flips are a tasty and healthy snack you can't go wrong with. You can enjoy guilt-free snacks like these made with baked peanuts, salt, and vegetable oil. 
They're also a great snack for kids, as they're rich in fiber and protein. Balkan Smoki Flips are a delicious snack that you can eat at any time. Additionally, these flips are perfect for snacking in between meals or for munching on during a movie night.
You can easily find them online or at a Balkan grocery store near you. Try out these tasty and healthy treats for your next snacking session!
Milka Oreo
If you're looking for a tasty snack to pair with your milk or coffee, then you might want to try the Milka Oreo Sandwich. Plus, it's a treat that both kids and adults can enjoy! The combination of the creamy Milka chocolate and the crunchy Oreo cookies is simply irresistible. Once you try it, you won't be able to get enough. 
These Balkan cookies are perfect for sharing with guests, too. Moreover, serve them with a hot cup of coffee, and you're sure to impress. And if you want to get creative, you can even crumble these cookies over your favorite ice cream for a sweet dessert. 
Balkan Dishes
There's a lot of delicious and hearty food to choose from in the Balkan region. In Balkan cuisine, there is no shortage of tasty options to explore.
Dolma
Dolma is a beloved Balkan dish that has been passed down from generation to generation. You make this dish by stuffing vegetables like bell peppers, zucchini, tomatoes, or eggplant with rice, meat, and spices.
Furthermore, one of the key ingredients in dolma is a type of rice known as Levidia, which can be found on the Balkan Fresh market website. Additionally, known for its unique flavor and texture, this rice adds depth and complexity to dishes.
Plus, when combined with savory meat and aromatic spices, the Levidia rice helps to create a dish that is both comforting and satisfying. So if you're looking to experience the flavors of the Balkan region, be sure to try dolma with Levidia rice at your next meal.
Sarma
Sarma is a classic Balkan dish that has been enjoyed for generations. Wrapped in cabbage or grape leaves, this savory delicacy combines ground beef, rice, and aromatic spices.
In addition to its versatility, you can enjoy sarma as a main dish, an appetizer, or even as a snack. Additionally, the tangy cabbage or grape leaves pair perfectly with tender meat.
Burek
Burek is a beloved Balkan dish that's enjoyed throughout the region. This savory pastry is typically made with phyllo dough and filled with a delicious mixture of meat, cheese, or vegetables. 
One of the great things about burek is its versatility - you can fill it with just about anything, and it always turns out delicious! Lastly, the crispy, flaky texture of the phyllo dough pairs perfectly with the savory filling, creating a taste sensation that's sure to satisfy.