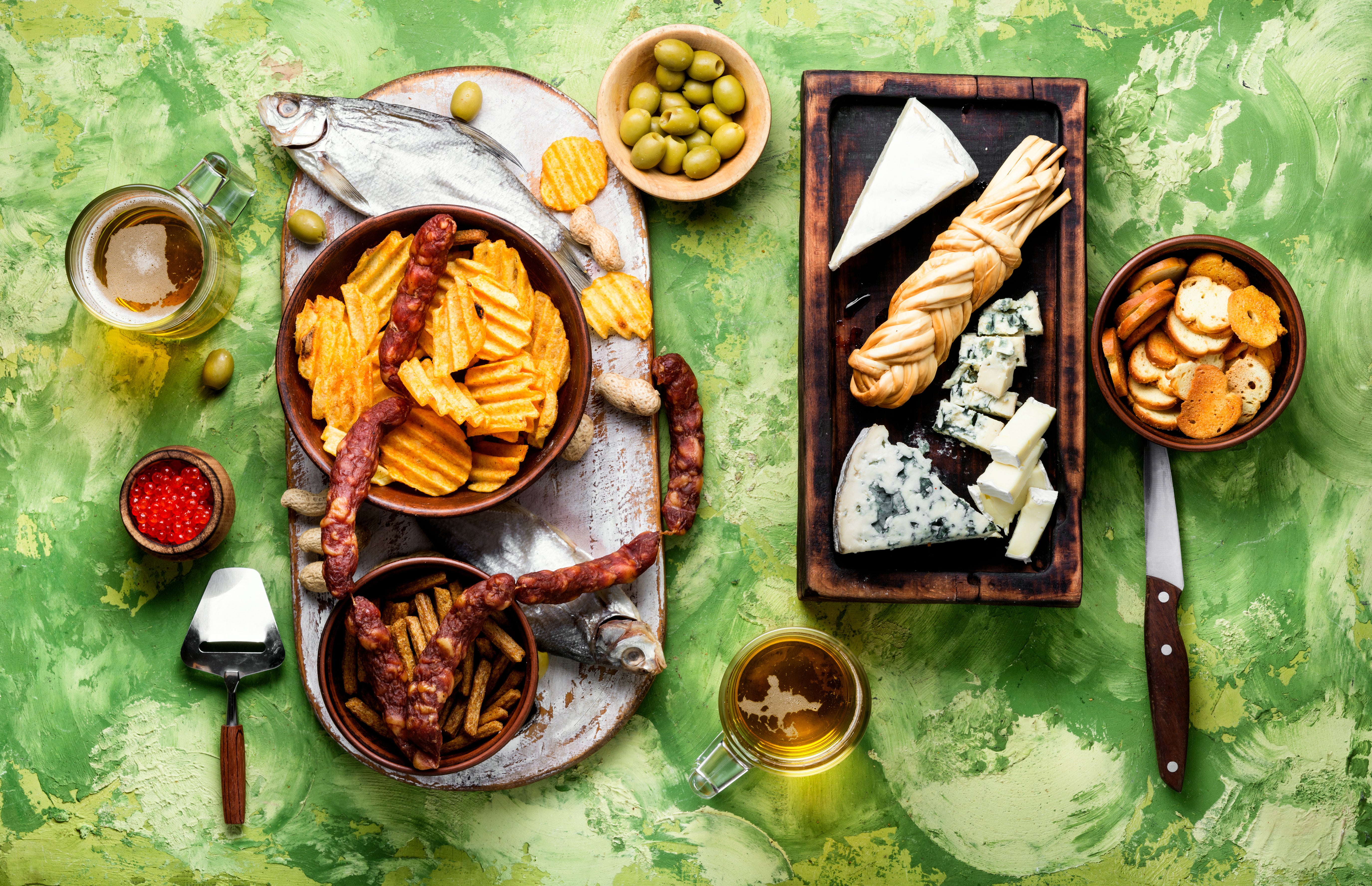 Great Balkan Party Snacks for Hanging Out
29 May, 2023
Posted By : BalkanFresh
---
Summer is approaching and how better to spend those long nights than with friends and snacks enjoying the warm summer breeze? We took a look at the best Balkan snacks from our Eastern European store in New York. We will introduce the top snacks that are tasty and easy to eat or keep in your pantry!
Surprise Subscription Snack Box
If you want to experience the taste of various Balkan snacks in one go, our surprise subscription snack box is the ideal option. If you subscribe to our snack box, every month you will receive new snacks from all over the Balkans. This snack box is a great way to learn about Balkan culture. Plus, you'd be saving money compared to purchasing the snacks individually. 
A List of Common Balkan Party and Pantry Snacks
Sunflower seeds
These sunflower seeds not only do they provide nutrition but also serve as a detectable and satisfying treat. Additionally, they offer an excellent opportunity to connect and bond with friends and family. At BalkanFresh, we provide a range of sunflower seeds from unsalted and salted to roasted seeds!
Moreover, we understand the importance of quality and freshness. We source sunflower seeds from trusted suppliers who prioritize premium ingredients and sustainable practices. Together with friends and family, share a delicious and nutritious snack and create new traditions.
Smoki
You make this Smoki snack out of baked peanuts, salt, and vegetable oil, and it is a delightful treat you can enjoy with friends and family and in between meals. Additionally, Smoki is kid-friendly since it is soft, as well as rich in fiber and protein. They are an ideal addition to Turkish tea, allowing you to enjoy a perfect balance of sweet and salty flavors. We also offer chocolate-covered Smoki in our selection that satisfies your senses with its crunchy chocolate coating. 
Pretzel sticks 
Salted Pretzel Sticks are the perfect treat to have in your pantry and ready for guests. They are especially tasty and convenient when you want a quick and mess-free snack that will fill you up.
A perfect combination of sweetness and salt makes these pretzel sticks irresistible. For something extra, pair them with some melted cheese or chocolate cream. They also work great on their own. Besides salted pretzel sticks you can even find peanut-filled pretzel sticks! 
7 days croissant 
Our 7Days croissants are renowned for their exceptional quality and irresistible taste. Flaky layers of delicate, buttery pastry reveal themselves with every bite. 
You can order them online if you're not in the Balkans, and get them in chocolate and vanilla flavors. Additionally, the site offers an abundance of other Balkan snacks, which is a fantastic resource for Balkan food enthusiasts.
Munchmallow 
Think marshmallows covered in chocolate. That's what this sweet snack is – it combines the softness of marshmallows with the richness of chocolate. You can choose to savor them on their own, add them to a hot cup of cocoa, or include them as a topping for ice cream sundaes. Moreover, the possibilities to use and share these soft sweets are endless.