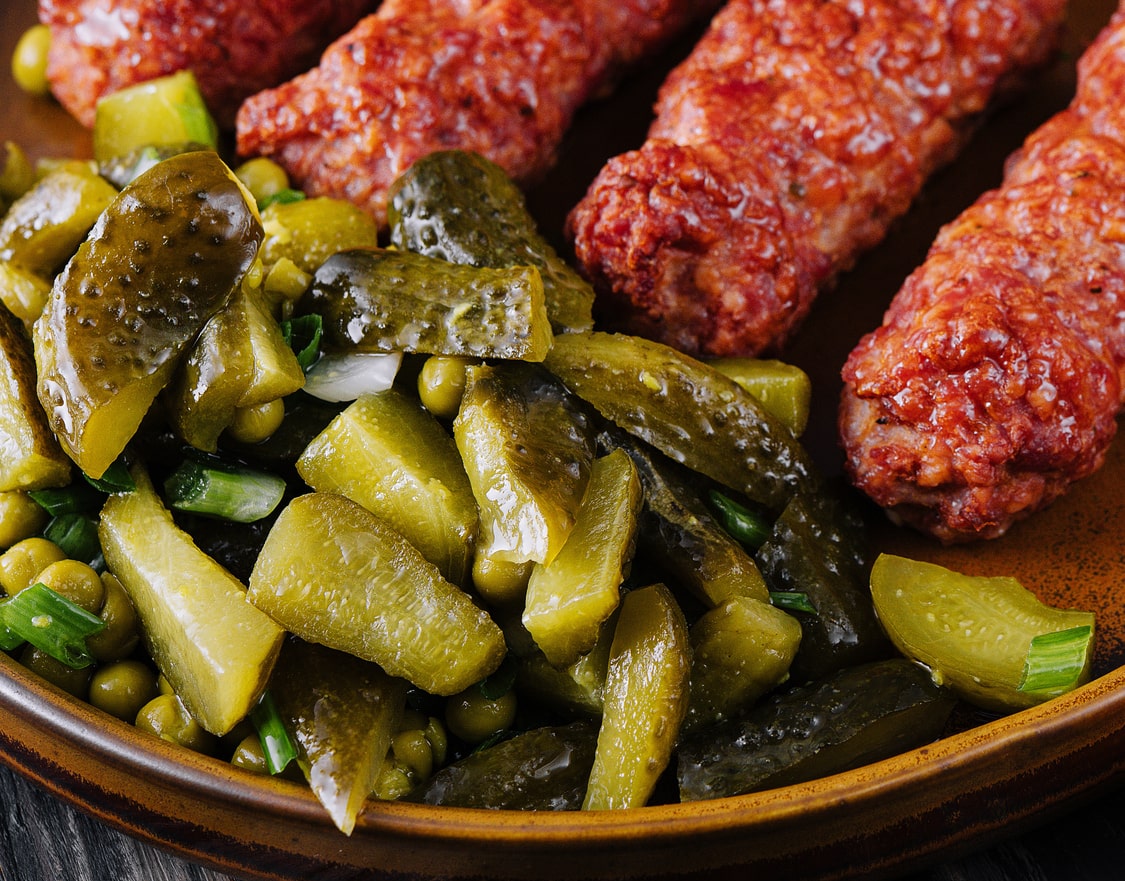 Here Are The Best Ways To Pair Balkan Food
14 Apr, 2023
Posted By : Eriol
---
There are some exciting and great combinations of Balkan foods, that are always on the table as pairings. The pairings' tanginess, freshness, and many other flavors make a great addition to the main dish, enhancing its flavor profile and tantalizing your taste buds. 
In this blog, we will discuss the best ways to pair certain foods. 
Sarma Rolls and Yogurt
Sarma rolls with yogurt can make a great pairing when looking for a balanced and flavorful meal. When consuming these together, you will experience a refreshing contrast to the warm and savory flavors of the dish. This is because the yogurt provides freshness and tanginess.
The cabbage or grape leaves, along with the Levidia rice and meat, mixed with different spices, is what makes this dish very special. The levidia rice helps bulk up the flavor and adds a fluffy texture. 
There are different ways you can pair sarma and yogurt together such as simply drinking it, mixing it together when making it, or u can add it on top of the hot dish. Overall, this pairing is able to satisfy your needs and provide a nourishing meal.
Burek and Ayran
Burek and ayran are an absolute match and a very popular combination. You make burek with phyllo dough and fill it with different things such as; 
meat, 

cheese, 

vegetables, or a combination of these ingredients
This pastry provides a crispy and golden brown satisfying snack or meal. Ayran, on the other hand, is a yogurt-based drink. You can either get ayran pre-made or make it yourself by combining yogurt, water, and salt and mixing until smooth and frothy. 
Combining these two, ayran helps soothe any spiciness or heat from burek, making it delicious, refreshing, and easy to eat since it balances the flavors. 
Fli and Torshi
Fli is a type of flatbread that you make from a simple dough of flour, water, and salt. It is then spread out thinly and cooked in an oven until baked and golden brown. 
To pair up, torshi is the best. These are pickled vegetables of any kind. It doesn't matter the type of torshi whether peppers, cauliflower, carrots, onions, or cucumbers. They all combine well with fli. 
The sharp tanginess and crispiness of torshi complements the mild flavor of the flatbread well and creates a well-rounded and balanced taste.
Meze and Rakija 
This is a collection of small appetizers that you serve with drinks usually on a night out. Meze can include a variety of cheeses, veggies, meats, dips, and many others. You serve this in small portions to encourage socializing. 
The Balkans pair this meze with a glass (or two) of rakija, which is a fruit brandy. The alcohol can help cleanse the palate between bites. Whereas, the board of appetizers can soften and complement the taste of alcohol. This overall creates a casual and festive environment.