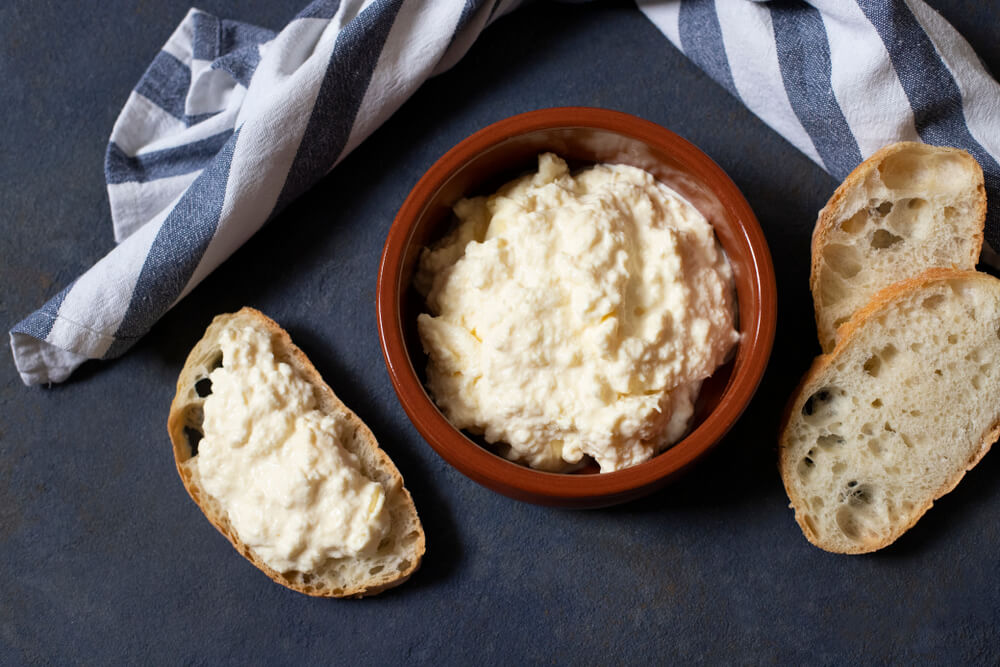 Kaymak : Creamy, Rich and Decadent Dairy Product
23 May, 2022
Posted By : Content
---
If your friends from the Balkans haven't introduced you to it, you most likely have no idea what kaymak is and how it gets made. That will only make the surprise an even better experience.
This isn't another blog about a healthy breakfast idea to get you closer to your fitness goals. If you're trying to lose weight, Kaymak (Kajmak in the Balkans) probably won't be a part of your meal plan. But, when a cheat day comes, this clotted cream dish will be your best friend.
Learning kaymak recipes and what it takes to produce it properly may be a job for the locals, but we'll try to give you the basics of the process. 
Or, if you want to buy kaymak online, visit the BalkanFresh store and order it in seconds.
What Is Kaymak (Kajmak)?
First, let's learn what kaymak is, or geymar, what they call it in Iraq. There's a reason this type of clotted cream is so popular worldwide. Geymar and kajmak are dishes you have to try in order to understand how amazing they taste.
Kajmak is best described as a dairy product with a thick texture and a rich taste. Its main ingredient is milk, and it usually contains around 60% of milk fat. So, kaymak is a good choice for breakfast if you're going in for hard labor like some folks from the Balkans do.
The preparation process comes down to boiling the milk and letting it simmer on low heat. Collecting the clotted cream can take a few hours, but it's undoubtedly worth it.
Young Kaymak vs Old Kaymak
Young Kaymak Recipe
As you may assume, the main difference between these products is the storage time. When it comes to young kaymak, the process is a bit simpler. 
First, you cook the milk on mild fire. You'll notice the cream forming after a few hours, but don't stir it. The next step is leaving it at room temperature for 24 hours to make sure it cools down. The critical part is not to touch the kaymak during this time.
Then, store the kaymak in the fridge and let it rest for about six hours. With that, your first kaymak recipe is completed, and you can serve your first batch.
Old Kaymak Recipe
If you want to make an old kaymak, you'll have to make a few corrections to the previous recipe. First, you'll have to leave the milk in the fridge for a longer time. You should also be adding newly cooked milk to the kaymak and keeping an eye on the whole batch.
It's crucial that you remove any excess fluid you have while preparing an old kaymak. The good thing is that you can reuse it for your next batch. 
You might see some instructions saying that a week in the fridge is enough for an old kaymak, but we've noticed that two weeks seem to give the tastiest results.
Serving Kaymak
Balkan people enjoy eating kaymak regardless of the situation. You'll see clotted cream as a part of many different meals. 
It's perfectly fine to have it for breakfast. However, serving it alongside cevapi and other types of meat is an absolute must.
So, if you've been planning to visit this part of the world, you're likely to see kaymak at the table no matter which meal you eat.
Order Balkan Food in the States
Balkan food is a gem many people don't get to try in their lifetime. Don't be one of those folks and let yourself enjoy this amazing cuisine. Visit the BalkanFresh website and start ordering all types of foods from this part of the world.
Learn the basics of kaymak and see what makes it so popular in the Balkans. Or, visit our website and order kaymak and other Balkan products.