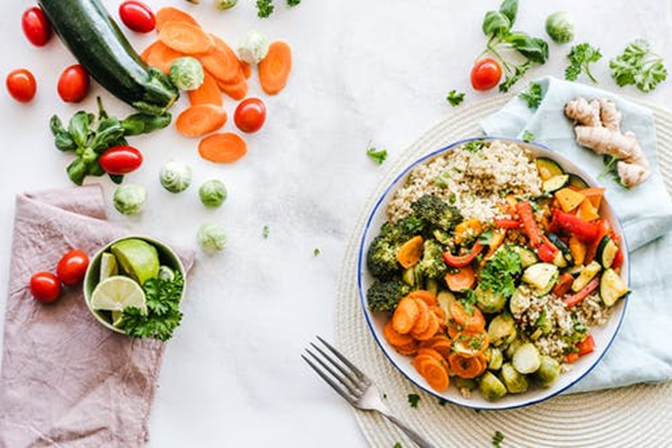 What is a Balkan Mediterranean Diet?
31 Jan, 2022
Posted By : BalkanFresh
---
What is a Balkan Mediterranean Diet?
Balkan cuisine is well-known for being fresh and healthy while having hearty and spicy elements. It's similar to a Mediterranean diet, but has a unique blend of Ottoman and European influence. There isn't a set-and-stone boundary for a Balkan diet, but it generally includes Albania, Bulgaria, Romania, Greece, former Yugoslavia, and some regions of Croatia.
Since a Balkan diet is so diverse, you can find different interpretations of dishes across different regions. But they all tie together with similar ingredients and dishes. Some of the key characteristics of a Balkan Mediterranean Diet are:
Feta Cheese
One of the Balkan Mediterranean diet staples is feta cheese. Feta cheese is a white brined cheese made from sheep's milk or a mixture of sheep's and goat's milk. It's especially popular in salads and is sometimes grated on top of dishes.
Pickled Vegetables
Many dishes use pickled vegetables to add an intense flavor. Sarma, a popular cabbage roll wrap, is made with pickled cabbage rolls. Another popular dish is Turshia, which is Bulgarian pickled vegetables. It's often served as an appetizer during winter or as a side to meat dishes.
Meat
I'd be remiss if I didn't talk about how much Balkans love their meat. Many dishes rely very heavily on meat to provide flavor and protein. Don't believe me? Most of their stuffed vegetable dishes have some type of meat mixture, and the traditional dishes pljeskavica, cevapi, sarma, dolma, and goulash require meat.
Hot Peppers
Balkans love the flavor of hot peppers. One of the more popular ways they use pepper flavor is with ajvar spread, which is a mix of roasted red peppers and garlic. It's served with almost any meat or seafood dish.
Stuffed Vegetables
The Balkans love to stuff their vegetables. It's a traditional meal that can use many different vegetables and leaves. Stuffed yellow peppers are very common in a Balkan Mediterranean diet, and so is sarma which is made with stuffed vine leaves. 
The stuffing in the vegetables is usually very simple. It can be anything, but it usually contains a mixture of meat, tomato sauce, onions, and garlic. 
Fish and Seafood
Lots of the Balkan countries are along the coast and have access to fresh seafood. The closer you get to the coast, the more seafood you'll find in the authentic Balkan diet. Some fish the Balkans get to enjoy are sea bass, monkfish, and sardines. Grilled fish is often served with lemon, olive oil, herbs, and a little salt.
You'll also find mussels in Croatia and Montenegro, although many other regions like them too. They're cooked with white wine, parsley, garlic, breadcrumbs, and olive oil. In some other places, they're simply steamed and cooked in a tomato and garlic sauce.
Lamb
Lamb isn't as common as chicken, pork, or beef in America. But in Croatia and other Balkan regions, it's a staple to a Balkan diet. The Balkans add lamb to their popular meat dishes, and they'll sometimes serve it as the main dish.
Bread
The Balkans love their bread, and they can eat it with almost every meal. Crusty bread is often served as a side with meat dishes and stew. Sweet soft bread used for pastries is also quite popular in a Balkan Mediterranean diet.
BalkanFresh: Your Source for Fresh Mediterranean Ingredients
Cooking can be tough enough for busy people, and so is finding time to go to the supermarket. With same-day hand delivery in New York City and shipping across the U.S, BalkanFresh is bringing the European market right to your doorstep. 
Visit our Website to explore our fine selection of European foods today.