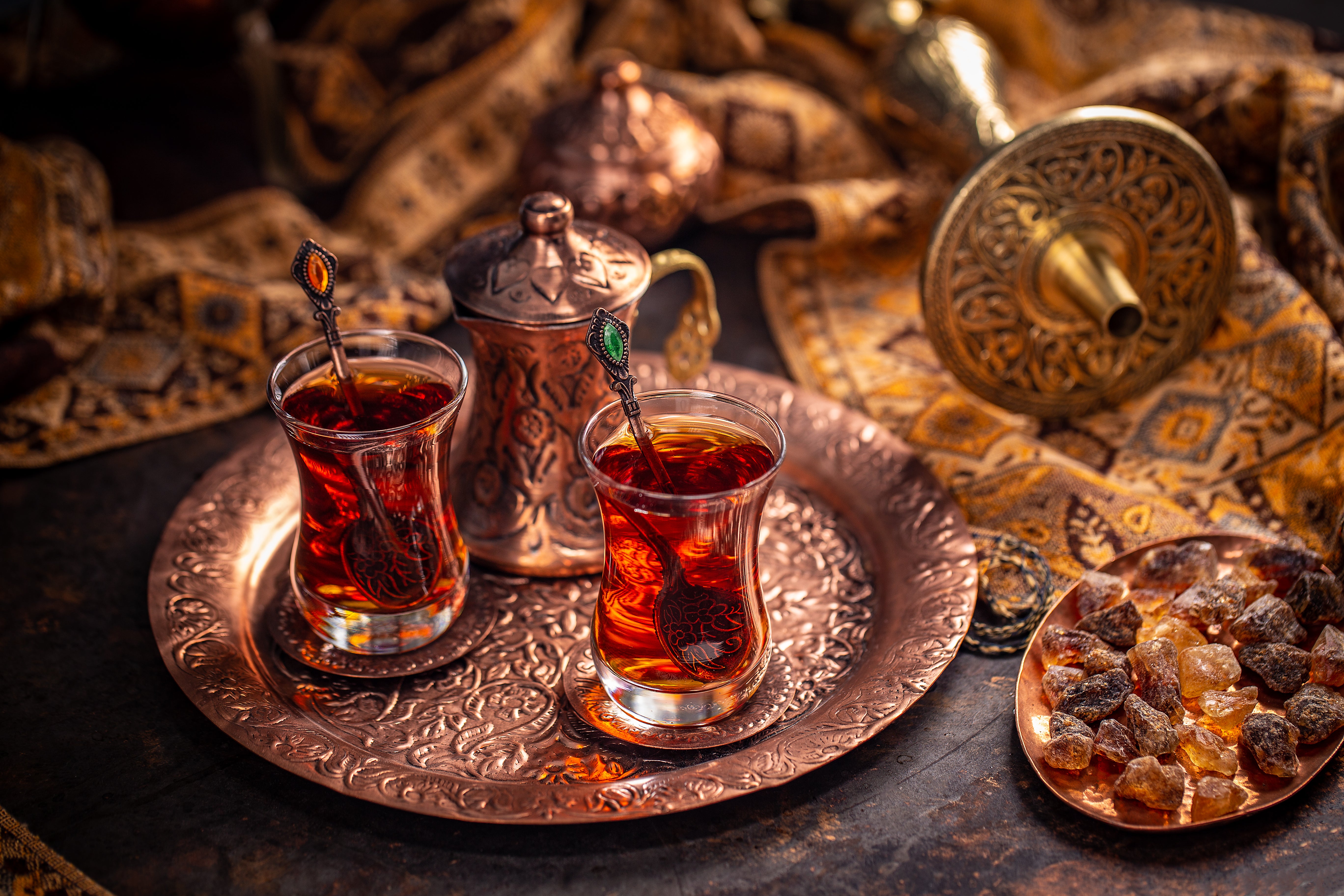 Where to Buy Turkish Tea in the USA?
01 Jun, 2023
Posted By : BalkanFresh
---
If you are curious to try Turkish tea, in this blog, we will offer all the information you require. Drinking Turkish tea is an experience on its own. You can drink the tea during breakfast, at night with snacks, over dinner, and more! Come along as we show you how to make it, where to buy it, and others! 
What is Turkish Tea?
Turkish tea, also known as çay, is a popular hot beverage and a very essential part of Turkey and its culture. Traditionally, you brew it using a special double teapot called a çaydanlık, consisting of a smaller teapot on top for brewing strong tea and a larger one on the bottom to dilute it with hot water. 
How to make Turkish Tea?
As mentioned above, to make Turkish tea you need a double teapot and of course, Turkish tea cups. 
Here is how you make it:
 1. Start by filling the larger bottom part of the çaydanlık (special Turkish teapot) with water. Put it on the stove and gently boil it.
 2. Next, take the smaller top part of the çaydanlık and place loose black tea leaves inside. It's best to use Turkish tea leaves for an authentic taste. Pour boiling water into the smaller teapot with the tea leaves.
3. Carefully stack the smaller teapot on top of the larger one, in order to make sure they fit snugly together.
4. Now, let the tea steep for about 10-15 minutes. This allows the tea leaves to release their flavors into the water.
5. Once the tea is ready, it's time to serve! Grab some small, tulip-shaped glasses. Pour the brewed tea into the glasses, but be careful not to fill them up too much. Aim for filling them only one-third to one-half full.
6. To adjust the strength of your tea, you can dilute it in the glass. Use hot water from the larger teapot to add more water for a milder taste or less water for a stronger brew.
7. If you have a sweet tooth, you can add sugar to your tea. Adjust the amount according to your preference.
Take a moment to sit back, relax, and enjoy the delightful flavors of your Turkish tea. Savor each sip and appreciate the cultural experience it brings. Moreover, making Turkish tea is a delightful and straightforward process. Once you try it, you'll fall in love with the aromatic and comforting flavors that Turkish tea offers.
Where to buy Turkish Tea?
To buy Turkish tea in the USA, visit Balkan Fresh, our online European store. We offer Turkish tea leaves and authentic Balkan and European products. Additionally, we have a great selection of Turkish tea and cups in our online grocery store. Conveniently order from our website, whether you're in New York or anywhere else in the USA.
Conclusion
By following our simple guide, you can easily make Turkish tea and enjoy its unique flavors. When it comes to buying Turkish tea in the USA, Balkan Fresh is your go-to European grocery store, offering a variety of Turkish tea leaves and traditional Turkish tea cups. So, why wait? Start your Turkish tea journey today and indulge in the aromatic and refreshing taste with the help of our Balkan grocery store.