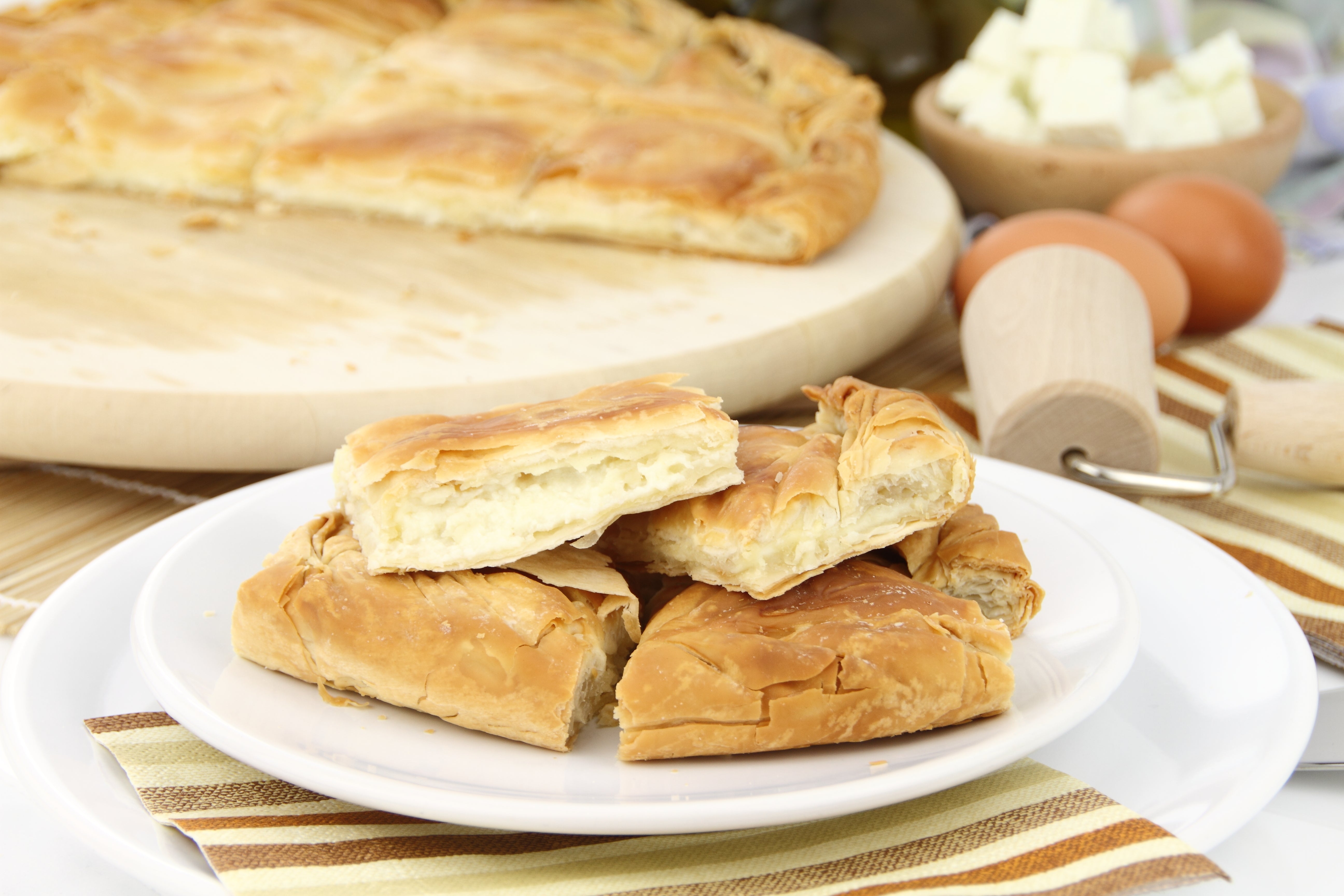 How to Make Phyllo Cheese Triangles
04 May, 2023
Posted By : Eriol
---
This is a savory small dish that you do not want to miss! It's a small flaky pastry that you can eat in quick bites and has mouthwatering cheese filling. In this blog, we will take you through the whole making process of the triangle cheese pie, from the ingredients to the step-by-step instructions.
What are Balkan phyllo cheese triangles?
You also call this triangle cheese pie, Tiropita. It is a flaky and buttery phyllo pastry that you fill with a savory cheese filling and folds into tasty little triangle bites. In Greece, you eat them for breakfast and/or as snacks. Additionally, you can make the filling with different kinds of cheeses; such as triangle cheese, feta, blue cheese, and others. 
The process
 Ingredients
 - 8 ounces feta cheese (any cheese you like is fine)
 - 2 ounces softened cream cheese
 - 1 ounce crumbled blue cheese, optional
 - 8 ounces of ricotta cheese
 - 3 tablespoons of Parmesan cheese, grated
 - 1 pound sheet of phyllo pastry
 - 2 large eggs, lightly beaten
 - 1/2 cup melted butter
 Instructions  
1. Gather the ingredients together.
2. Start by preheating the oven to 350 F and lightly greasing 2 large baking sheets.
3. To crumble the cheese, use a fork to scrape it into small pea-size pieces.
4. Next, combine the remaining cheeses and mix thoroughly.
5. Using a spoon or spatula, combine the eggs with the mixture until it's loose but not too thin. Ideally, it should be lumpy.
6. Take the phyllo roll out of its plastic sleeve and carefully remove it. Also, cut the sheets in half to create two stacks of 9- x 12-inch sheets. While working on one stack, cover it with waxed paper and damp paper towels to prevent drying.
7. Placing a sheet vertically in front of you will help you see it better. With a pastry brush, lightly butter the sheet.
8. About 1/2 inch up from the bottom edge, place a tablespoon of filling in the middle.
9. Cover the filling with the right edge by folding it two-thirds over. Repeat with the left edge.
10. On the left side, you should see a long strip of filling about 3 inches wide. Melt more butter and brush it over the strip.
11. Using the bottom corner of the filling as a guide, fold the bottom corner over the bulge.
12. By folding the bottom edge of the triangle up to the other side, just like you would fold a flag.
13. Each time you fold the triangle up and over to the opposite side, continue doing so until you reach the end of the strip. 
14. Add the triangle to the well-greased baking sheet. Continue filling the remaining sheets. 
15. With melted butter, brush the triangle.
16. You want to bake it until it's golden and flaky, about 20 to 25 minutes.
17. Let it rest and cool for 5 to 10 minutes before serving. Enjoy!